Teaching is one of my favourite things. It is by far the best part of my week. As an ECR I am lucky to be able to teach, and it is thanks to the grace of my alumni university that they allow me to fit in my teaching alongside my full time job in widening access. Over the last six years I have continued to look for ways to change my teaching practice, to adapt it to be more inclusive, to tailor it to the interests of my students, and to present the core information in different ways to aid retention. This has not always been easy, particularly as a tutor / lecturer rather than course leader. However, I constantly sought for opportunities to showcase different methods, and it's been a blast. Within this post, I will briefly talk about three different ways in which I have adapted my teaching and feedback to heighten the student experience, namely turning them into detectives, making them laugh, and finding new ways to experience history.
Sherlock Bones Investigations – (Teaching Women's Rights)
I have been fascinated with Emily Wilding Davison, or Pem to those who knew her, for over a decade. Such a derisive character in history, Pem is both one of the most famous heroes of the women's rights movement in Britain, and one of the most questionable in terms of actions, behaviour, and overall impact. As an individual in history Pem presents an ideal opportunity to evaluate the treatment of women, the arguments for and against women's suffrage at the turn of the twentieth century, and the moral implications of the actions taken. As a middle class, educated woman, prohibited from graduating from Oxford, increasingly radicalised, violent, destructive, and potentially suicidal; Pem allows to students to grapple with the morality and necessity of Pem's actions leading to her death in 1913.
As I have written about previously my take on this lesson is to turn it into a pseudo criminal investigation tasked with the objective of determining Pem's actual intentions on that fateful day June 8, 1913 at the Epsom Derby as she was knocked down by the King's Horse. The newest version of my session now includes a digital 'murder board' which students can access through a link on their own devices, housed on the padlet website and application. There are many similar digital cork boards available and I use a variety for my own research and writing, devoting boards to key topics in the style of investigation to consider my research from all angles. This is a technique that I would heartily recommend.
As the lesson progressed I opened the session with an overview of the topic through the lens of PEM's life and activities. Next I assigned a source held on the digital board (and replicated in their case files) to each group and asked them to analyse it as a primary source in relation to the context under debate, and then report back to the class informally. These sources were deliberately picked to encourage examination of the core themes of the lesson:
"Separate Spheres" and the lived experience of women prior to emancipation – social norms and exploitation
Goals of women's rights groups and the means taken to achieve them – effectiveness vs sensationalism
Cat and Mouse – treatment of women in breach of normalised society – propaganda and punishment
Pem's Death – The act, motivation, and impact – Causality and Catalysts
This session proved to be successful as most students had prepared accordingly knowing they would be set the task of investigating Pem's death, this led to a greater level of knowledge, and an enjoyable debate that gave the advantage of considering a range of sources to prepare them for their exam. Personally, I always enjoy this session, and look forward to it each term. Particularly as source analysis ability tends to improve going forwards.
Funny Feedback
An excellent article by Therese I. Poirier, PharmD, and Miranda Wilhelm, PharmD, titled Use of Humor to Enhance Learning: Bull's Eye or Off the Mark 2014, claimed that humour has a increasing place within the teaching syllabus:
Today's generation of students expect learning to be enjoyable. At one time, there was no place for humour in the classroom.7 But now, the time for a stern professor as the "sage on the stage" is no longer acceptable. Humour creates a relaxed, engaging, and safe environment. It has been suggested that using humour as a pyromaniac can fuel the fires of curiosity in our students.7 Even if there is a paucity of scientific data proving the benefits of humour in pharmacy education, should we not want to make learning fun? As Thomas Edison said: "I never did a day's work in my life – it was all fun."13
Encouraged by a number of articles and pedagogical discussions within research, i decided to try and incorporate humour into my most recent marking of group projects for my classes. This led to a number of fanciful approaches blended into the comments and overall feedback for a 3000 word assignment. This included a structured narrative where I took on the role of M talking to the students as James Bond, the role of Indiana Jones travelling through their essay like navigating the traps in a tomb, and Back to the Future, (basically many references to great scott). Others involved jokes and good humoured comments, where as others likened the marking process to fiction or politics. Above all, all of the narratives were designed to positively encourage the students to recognise the successes in their work, and take on board suggestions for improvement by taking the sting of it.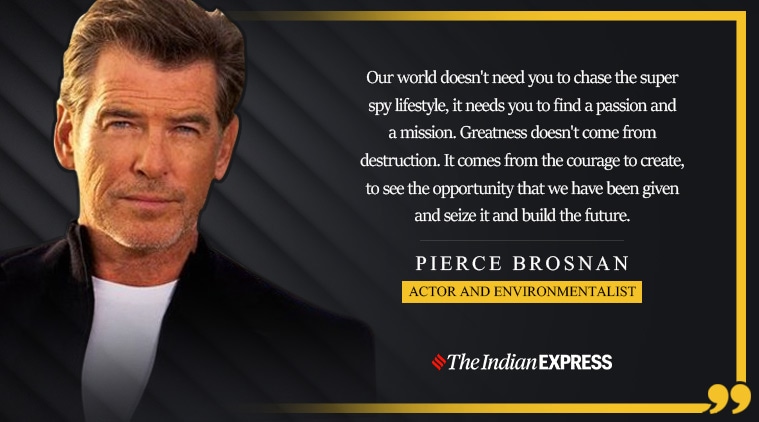 The feedback from this experiment has been positive, with several students commenting how each comment encouraged them to read the next instead of reading the mark and skipping the feedback. Many students then felt confident to contact me and ask for clarification or advice in lieu of their next assignment. However, there are some draw backs to this method.
First, it takes even longer, as it is crucial to measure the humour with the effectiveness of the feedback. Second, you have to know your audience. I have built a reputation as a approachable, slightly eccentric, and 'funny' teacher. My students expect things like this from me, but again when dealing with feedback, it has to balance for the way that all students interpret it. Above all, you must not offend. Finally, there is the issue of authority. While in University, the notion of a 'command structure' is lessened, and I am keen to treat all as equals, just as I was treated, there are always some students who are struggling to adapt to the maturity of the learning environment. With the maturer students it is easy to be immature and it works well, however, for those still adapting this can be misinterpreted and led to isolate the student. This also fits with students who have additional needs, and again it is important not to accidentally isolate anyone.
Overall, I know that I can not do this every time, but I will do it again in the future, because I enjoyed it more, the students enjoyed it, and most importantly it seemed to have a positive impact on their ability and uptake.
Always another way
The last aspect I have been incorporating into my classroom recently is experimenting with more inclusive ways of learning. I have written about this before, but again my focus on this has been continuing. I have enjoyed incorporating a focus on music as a way of recognising emotion and impact as I have researched Music history for an article I am writing. I have also continued to engage with physical objects, but incorporated new viewpoints to consider how the object would be analysed as a curator for a wide audience. This has encouraged students to look at the materials of an object and how its visual make up, potential impact in context and today, and the handling of an object are all part of the detailed source analysis.
Additionally, I have continued to incorporate more inclusive ways of teaching and engagement, including chalk writing, group voting, digital debate, and visual interpretation of terms.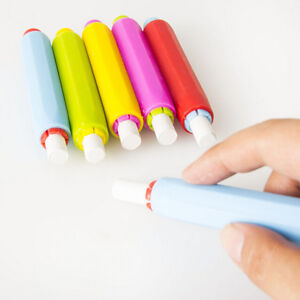 Allowing students to communicate in their own way, learn according to their own expertise and ability, and encouraging engagement beyond the essay or presentation has worked well to bring many students closer into the topic. This is continually developing, and I am hoping to create more 'boards' complete with a range of primary and secondary sources for students to access and use individually and together as they develop.
Overall, the best advice I have received is to never believe that your teaching practice is perfect. I continually attempt new things and take feedback from students beyond the end of year feedback sheets. Like all of us, I had some inspiring teachers, and some less so; as a educator now, I do my best to bring to the classroom new ways to capture attention and aid retention; but I am always learning, willing to get it wrong, and happy to keep trying. Mainly, because I love it, and hope fervently, that one day, I will get to do it more than a couple of hours a week.
All the images in this post have been secured from other places and links are attached. This post is not for profit and falls under the copyright heading of educational access. You are welcome to share and utilise any aspect of this post.